Intersolar North America and Energy Storage North America are actually happening this week in Long Beach, Calif. – yes, the first industry-wide solar trade show since Intersolar 2020. Attendees aren't exactly packed here as they were pre-pandemic times, but big ideas and optimism certainly are.
This optimism must of course be accompanied by a dose of reality to begin with. This comes from the keynote from Surya Panditi, CEO of Enel X North America, who currently has about 50 projects in California and does a variety of things including mobile energy storage.
He recalls that:
2021 has reached the 6th highest global temperature since we started keeping records.
Climate-related disasters have caused more than $2 trillion in losses since 2000.
How can we start making a serious dent? Panditi points the finger at the telecom industry, its former industry, which was moving from a much more centralized architecture to a decentralized architecture.
"At the time, the centralized view feared that people participating in this ecosystem would lose out if somehow distributed technologies became more mainstream," he said. "Things like streaming. Our phones in our pocket. Centralized companies feared losing control of the results expected by their customers and, as a result, seeing their profits start to decline. »
But then three things came together:
The policy framework to help everyone benefit.
Terminals have become more reliable and more cost-effective right down to our telephones.
We have gone from a centralized "walled garden" to each of us having the ability to customize our own experience.
"My personal prediction is that we're going to start seeing something similar in the energy sector," he said. "I started my speech with the terrible warnings of climate change, but I have to tell you that I am actually an optimist, and the reason I am is because I believe that all of us, working together, can bring the same kind of three principles that help us in our business.
Again:
The right kind of policy framework.
The right technology – like software that has a view of the whole network to orchestrate them in the right way, bring them to market and bring them to the supply/demand balance that is needed.
Adequate financial structures in the markets in which we participate.
A cumbersome solution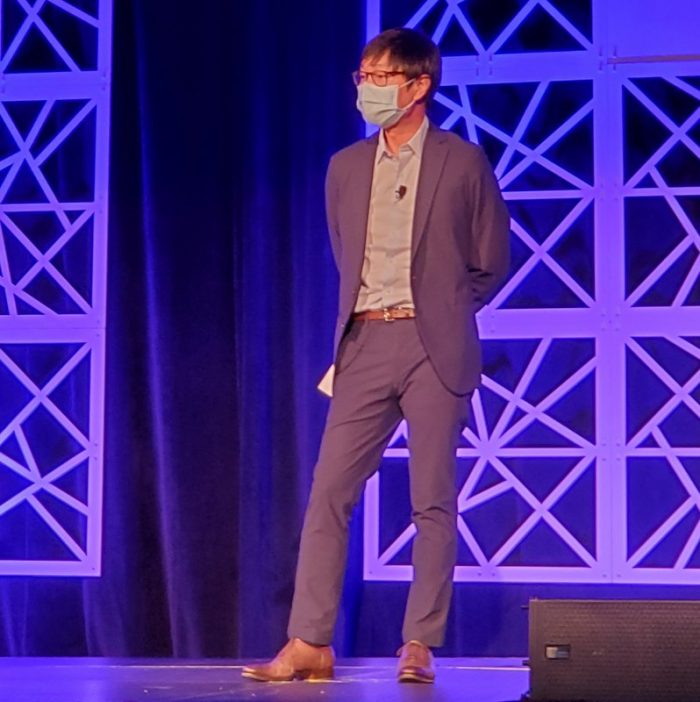 A very cool, big, optimistic idea that can tie together a lot of sustainability/decarbonization goals is long-duration gravitational energy storage – generating energy to lift heavy things (stored potential energy) and then dropping that heavy thing (kinetic energy) if necessary. We've only covered this emerging space a little bit so far because it seemed so experimental – but Energy Vault is really close, as Chairman John Jung explained in the second keynote.
Maybe it was just the excitement of the first conference in two years, but Energy Vault feels different. Jung noted that the company had secured serious venture capital funding and was nearing the launch of its IPO. This is all cool, but Energy Vault is the first gravitational tech company to get past the seed stage.
Energy Vault actually has an ongoing project in Switzerland that has demonstrated round-trip efficiency of over 75% (!). But what really appealed to me was their fully sustainable story, which goes far beyond energy storage capacity, addressing:
• Disused wind turbine blades
• Coal combustion residues.
• A mining sector to be transformed
Blades of wind. There will be about 9 million tons of decommissioned wind blades by 2039. Recycling here, as with photovoltaic panels, is an issue, and Energy Vault's gravity storage can recycle fiber from those blades as part of its design.
Charcoal residues. When a coal plant shuts down, an angel takes flight. But the charcoal residue remains, notes Jung. A billion tons of coal residue will be in remediation, on the ground and on the balance sheets of owners and investors (boo hoo, I know). This good-for-nothing residue can now be incorporated into the 30 to 35 ton slabs that Energy Vault lifts and lays down.
(These gravitational mass blocks can also be made from soil dug up at the site for the system itself).
Mining. Large mining companies typically consume 200 million gallons of diesel per year. They also have a lot of land in the middle of nowhere and can easily accommodate the modular design developed by Energy Vault.
"Investors, operators, owners of these systems are able to get a better power purchase agreement because they are able to offer firm power," Jung said. "…if you're a grid operator, if you have the ability to access firmer power, and also kind of like the base load generation that you had before, it's a lot easier."
EVX is Energy Vault's 2.0 product that includes utility feedback that will make the overall system easier to authorize and will be much more modular and scalable than its predecessor.
It's at least a cool story and concept – energy storage that neutralizes the waste of mining rather than requiring even more of it. These are the most daring and interconnected ideas needed to really get us out of this mess and towards our global decarbonization goals. Even though I never hear from Energy Vault again, it feels good to be here in Long Beach, in the room, hearing the presentation, feeling the energy, thinking big and believing that everything is possible and that it is actually happening here.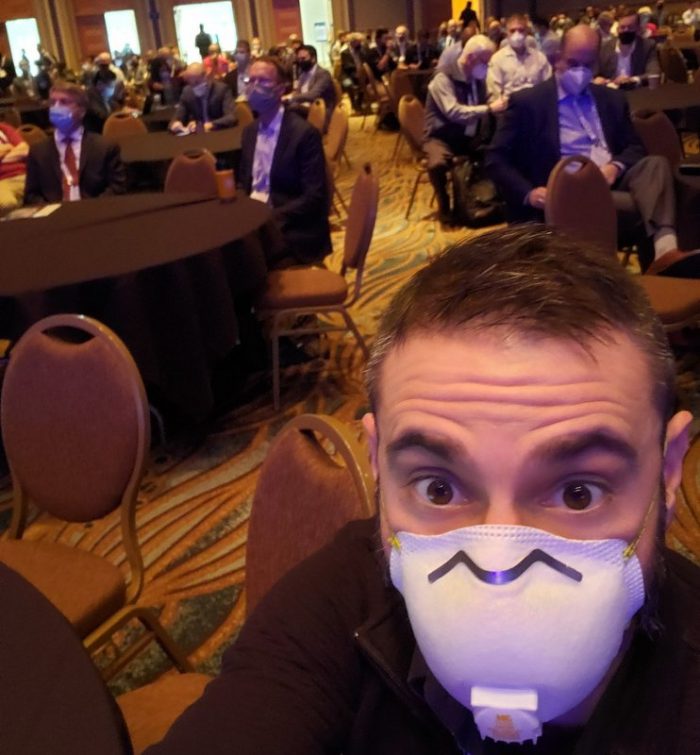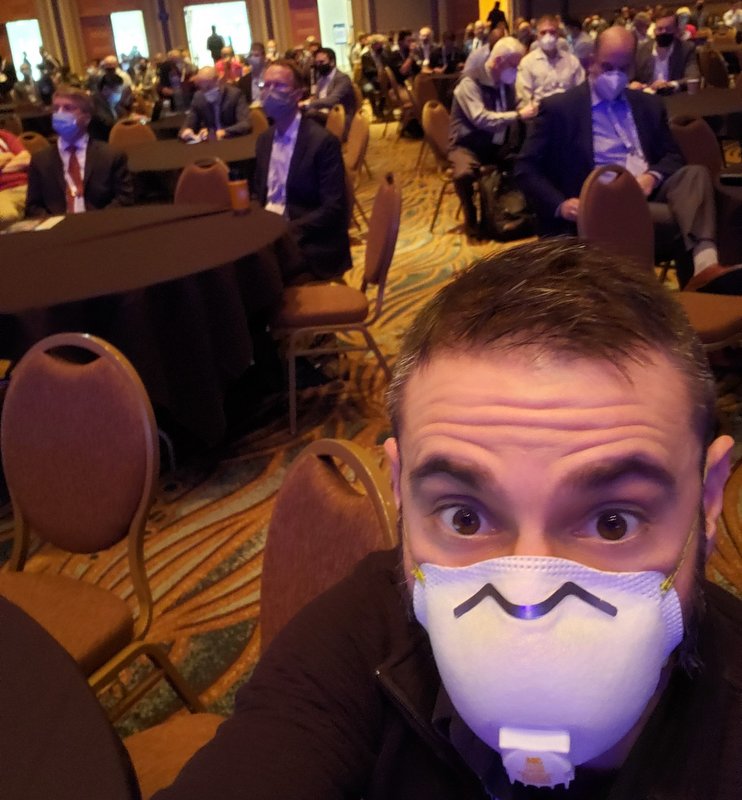 Have you checked out our YouTube page?

We have a ton of video interviews and additional content on our YouTube page. Recently we debuted Power forward! — a collaboration with BayWa re to discuss high-level industry topics as well as best practices/trends for running a solar business today.
Our longer side project is Field — in which we have awkward discussions with solar manufacturers and suppliers about their new technology and ideas so you don't have to. We've discussed everything from trackless residential bridge fixing and home solar financing to large-scale energy storage value stacking and new utility-driven home solar and storage microgrids.
We also publish our project announcements for the year! Interviews with this year's winners will begin the week of November 8. Go ahead and subscribe today to stay up to date with all that extra stuff.
Tags: Intersolar