Telecoms regulator NTA has warned service providers against automatically renewing VAS. By issuing a notice, the authority asked telecommunications companies to provide a condition in which VAS (value added services) will not be renewed automatically.
The authority said telecommunications companies must alert subscribers to VAS/services when their expiration date is approaching. It stipulates that service providers must bear the costs of these notification services. Similarly, companies operating VAS should also solicit responses from customers as to their views on renewing VAS.
If users notify their service providers via SMS that they wish to renew services, companies should provide such a system. The advisory also reminds companies not to automatically renew VAS on customers who do not respond or do not wish to continue services via SMS. The NTA says it has alerted companies to such a condition in the past.
See also NTA revokes its online shopping plan with Mobile Balance
Currently, Nta has understood through social media that companies operate services with auto-renewal features. Likewise, the regulator says no business should operate in a manner inconsistent with the authority's policies and regulations. The NTA has even threatened to take tough action against companies for automatically renewing VAS.
The NTA has also asked anyone with information about the abusive practices of the SVA to notify the authority at the contacts below.
Notice on the automatic renewal of after-sales service by NTA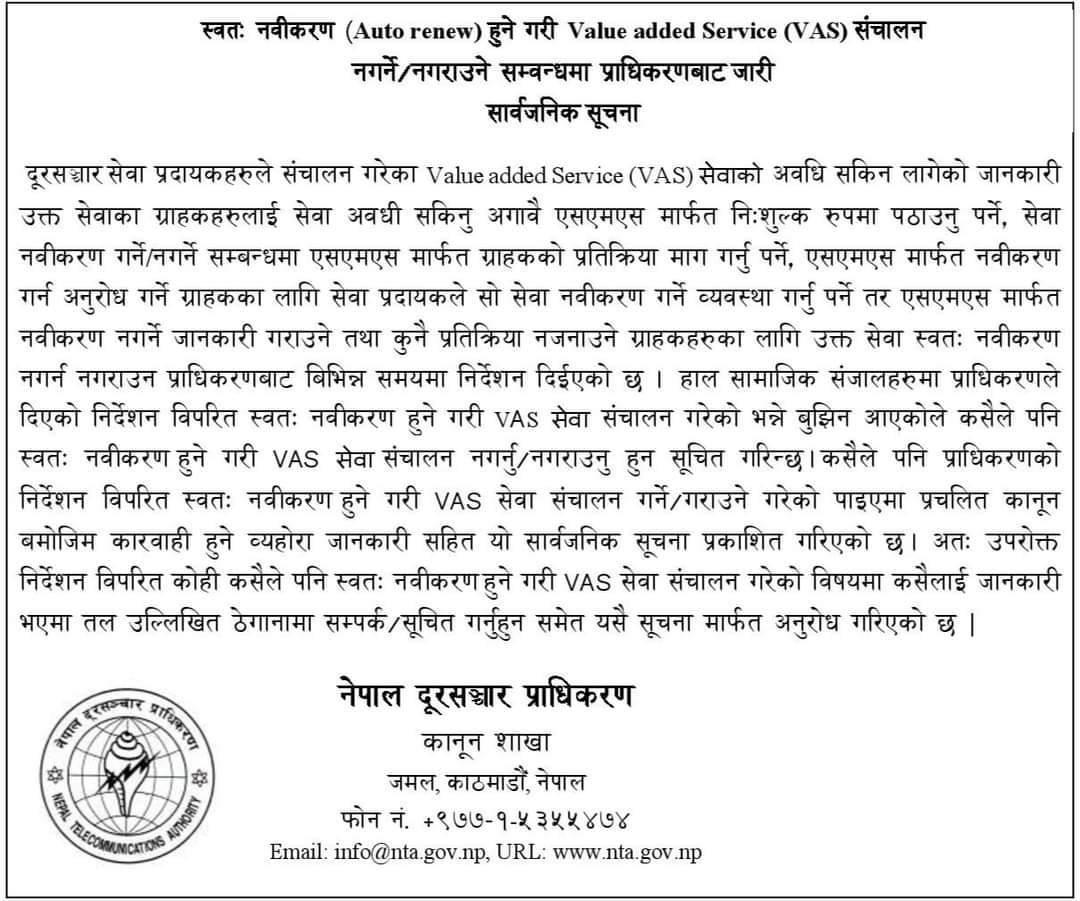 Have you had an experience where an SVA was automatically renewed without your knowledge? Share in the comments below.